Custom Fabrications
It's not enough to have a clipboard of checklists and standard inventory.
R&R Events is unique in the mid-Atlantic in that we actually fabricate and personalize custom sets, décor, staging, back-drops and centerpieces – just to name a few. If we cannot find it, we will build it or customize what we have to your specifications. We work with the venue on configuring how to load-in and we work with you to deliver whatever you can imagine. Telling you it is not in our inventory isn't in our vernacular – we simply say "We can build THAT!" And, we do.
Vignettes
R&R Events can create vignettes – designated areas within your event space that help tell your event story. Whether that is a scene from a Broadway show, a park bench and street signs or a sitting room with modern sofas, we can provide display pieces and provide the set-up and break-down.
Decor
Event décor helps set the tone of your event. Whether that's grand elegance or minimalist modern, a red carpet, palm-flanked entry or visual branding throughout. Our inventory and access to décor and lighting help create that special feeling that reminds people where they are and what they are celebrating.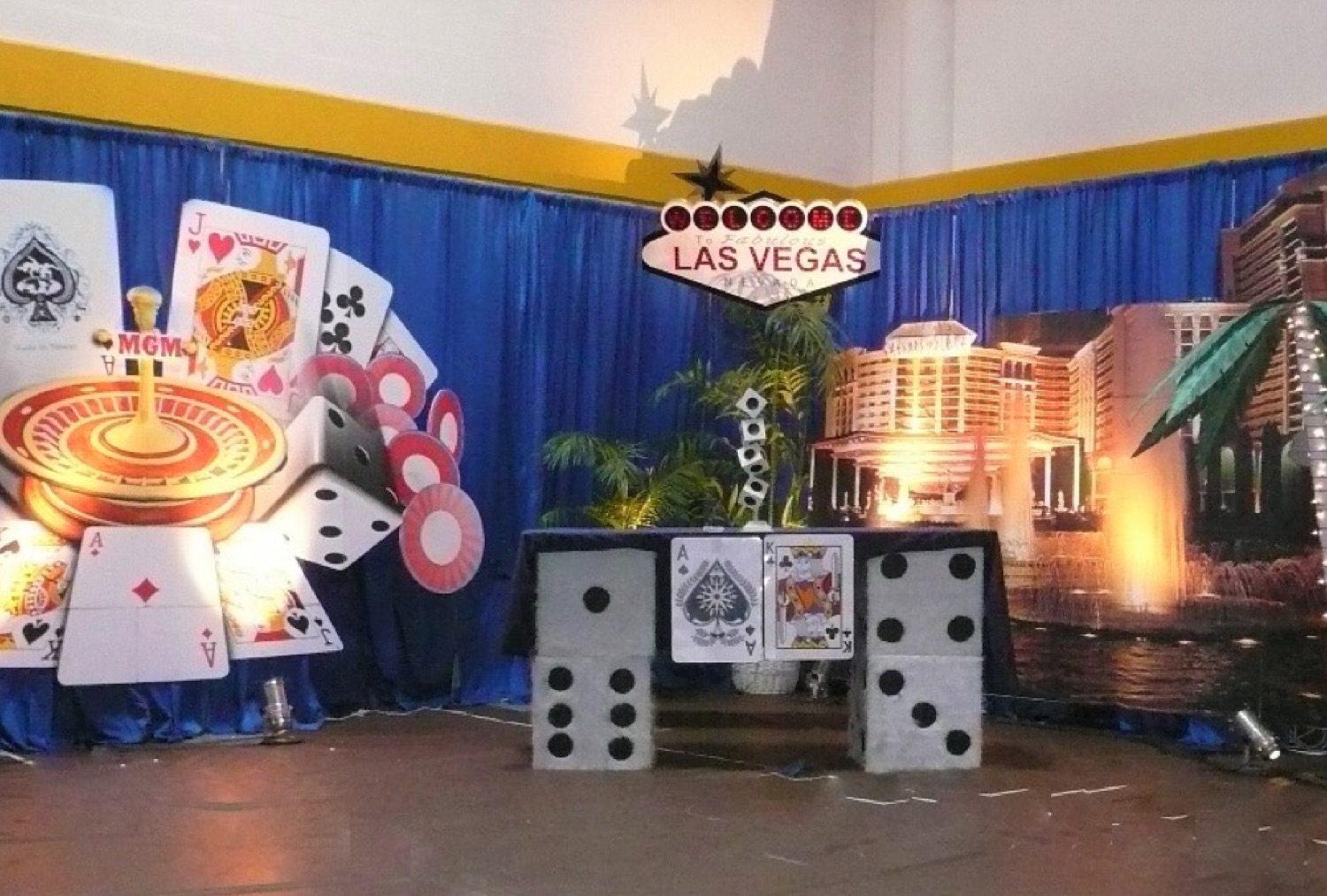 Immersive Environments
Casino? Alice in Wonderland? City scape? Silent Auction? Sports theme? Whatever immersive environment you endeavor to create, R&R Events can manifest it. This isn't a "little" décor (but it could be) – this is transporting your guests, clients, family members, friends or donors into a new world. The addition of props, backdrops, lighting, décor, draping, tablescaping and other techniques add value to your ticketed event or family celebration!