Production Services
At R&R we are experienced at designing and executing high-level, important events that impress everyone from elected officials and tourism guests to corporate donors. One wrong move can take years of repair – which is why we pride ourselves on producing high quality, memorable events with purpose.
Memorable, Large-Scale Productions
Concerts, festivals, gala fundraising events, city fireworks spectaculars and Olympic salute events are part of R&R Events production repertoire.
We know that one bad fireworks display can negatively impact tourism revenue; that a memorable fireworks display, and its attendant entertainment, can prove to be a valuable economic engine. Our team is experienced at filing for licenses, working within ordinances and making everyone from the Governor to the press office feel comfortable. When it comes to challenges, there are few we haven't already found solutions for – even at a moment's notice. We expect dignitaries to bail out at the last minute and we know that someone will change talking points at a moment's notice. Cue the prompter, set the stage: challenge accepted.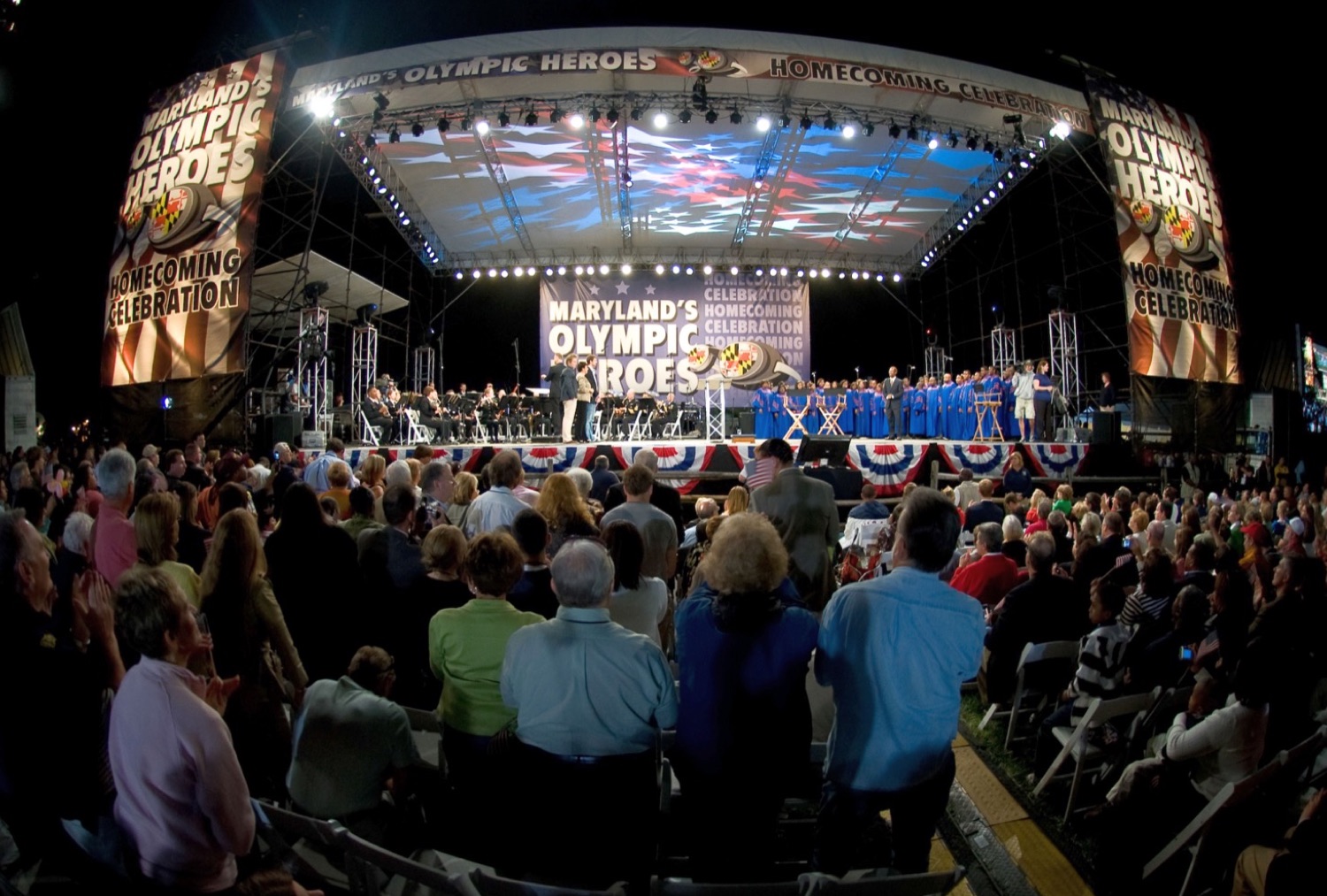 R&R Events was the vendor of choice in the production and management of the Michael Phelps/Maryland Olympic Heroes event. Held at Ft. McHenry – R&R was tasked with bridging the desires and mission of state, county and city officials and marrying them to the parameters of the US Olympic Committee, the park service and private entities. What high-profile event are you working on?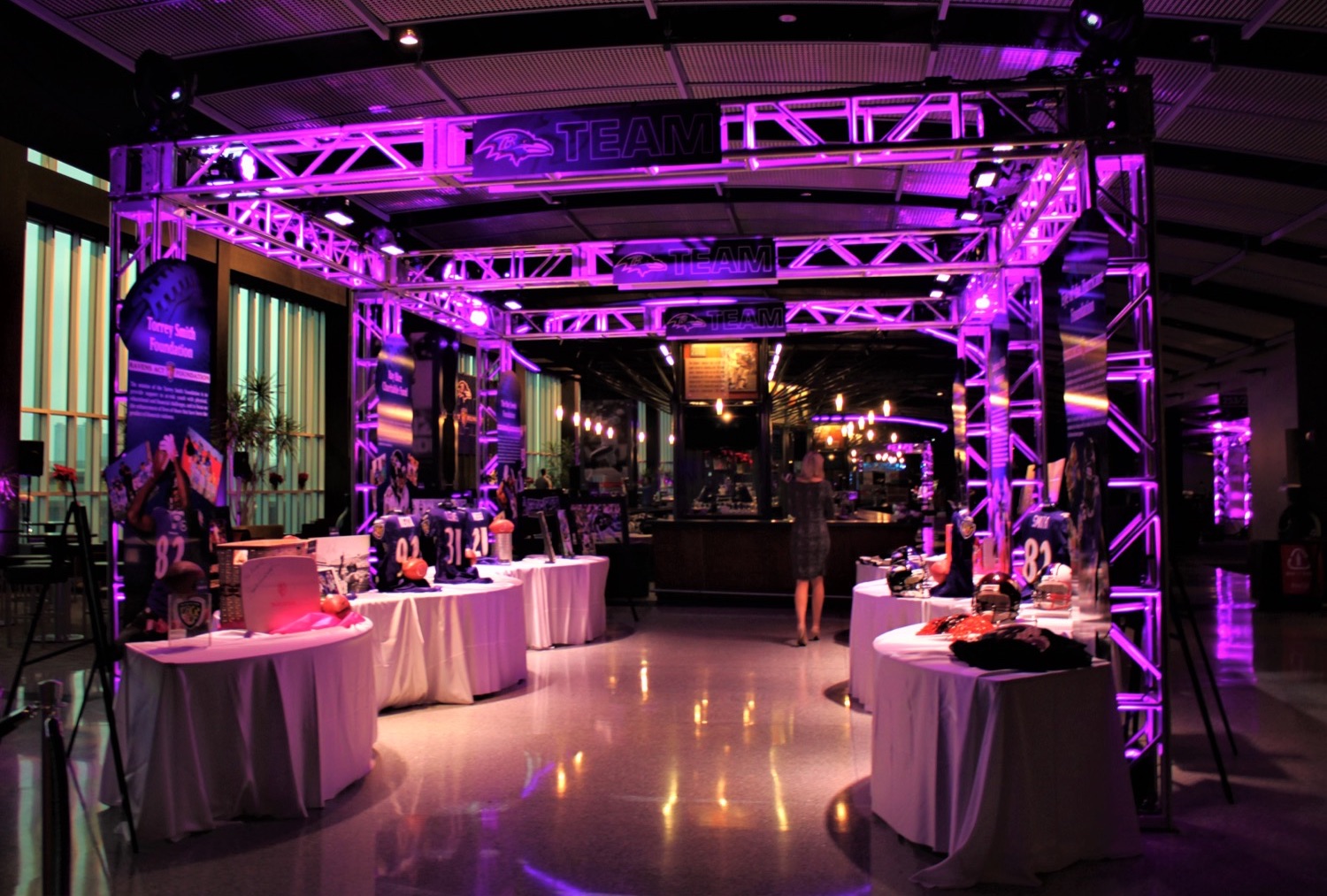 Silent auctions, along with other types of fundraising events, have a particular set of goals in mind. Special guests, like celebrity appearances, live auction action and speeches all play a role that must be timed to an agenda, entertainment and celebrities who run behind schedule. R&R Events has a full portfolio of fundraising auctions and events, including several years of experience with the Ravens All Team Sports Gala – including themed-out silent auction tables.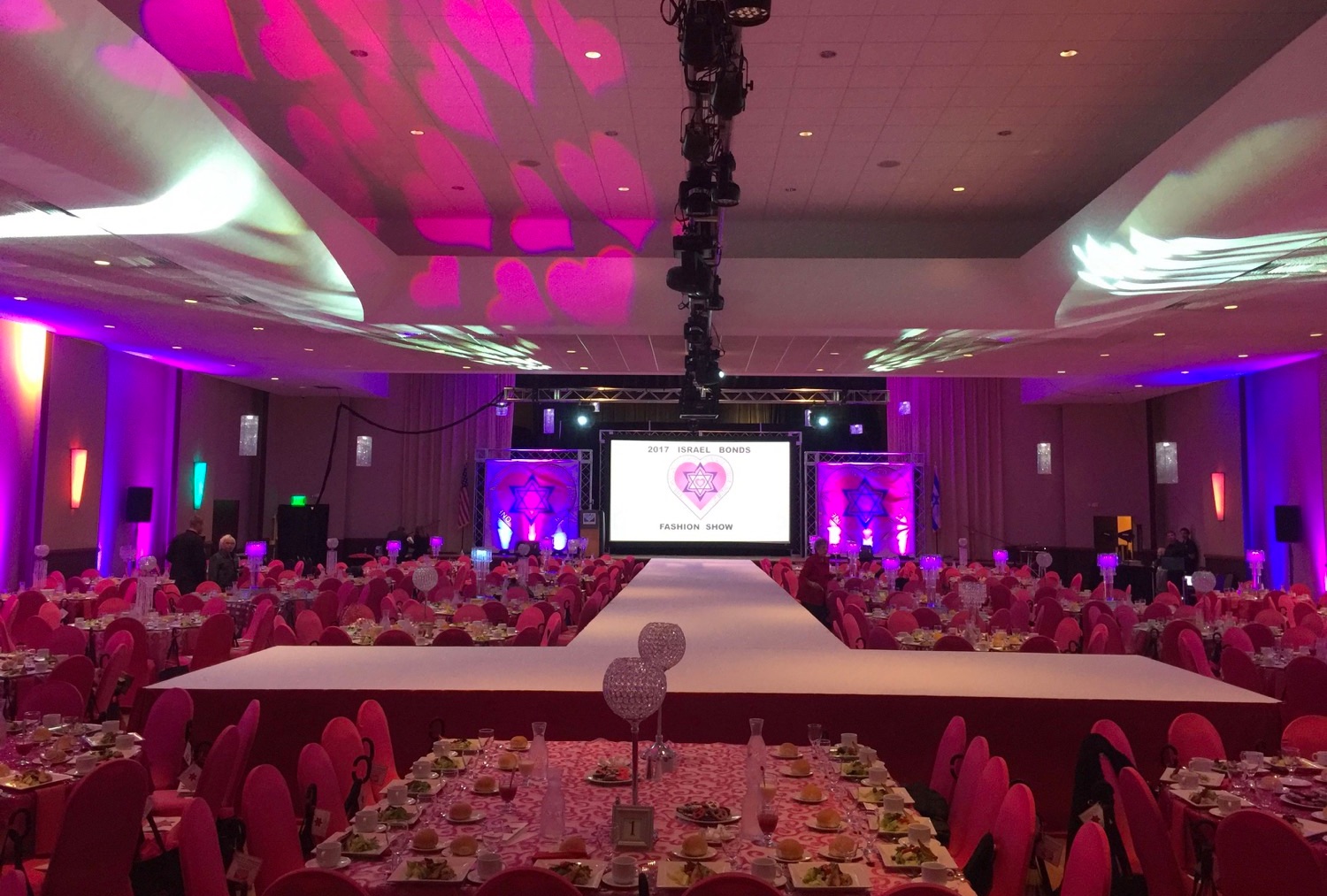 Require a runway? Expansive staging that meets code and your vision? How about lighting and images, draping and enough spotlights to look like a night in Hollywood on a red carpet? Our special events are tailored to you – they are not pre-determined "packages." Why? Because we create events with stardust and sawdust, not cookie cutters.